I have a baptism to attend in an hour, so it makes perfect sense to write up some of my favorite baptism gift ideas. Right?
Here are some gift ideas for the new little Catholic!
Patron Saint Statue
3.5 inches tall in reality.
I like getting these little pewter statues because they are a real religious object that little little kids can play with and be (reasonably) safe. aka. nearly impossible to break.
I try my best to get their patron saint, but sometimes it's a saint that has special meaning for their parents about this baby.
Fabric mass book
These are from the etsy shop BabiesBowTiesRibbons
Some brilliant person made a fabric printing that are most of the responses we have at mass! Etsy people have sewn them for you, and occasionally added fabric tags and teethers so baby is super entertained at mass.
CCC Saint Movie
I LOVE these movies! If the child has a patron saint included among the CCC movies, I would get that in a heartbeat!
Children's Bible
I like children's bibles! Here are the ones I use with my kids. Pictures are clickable links!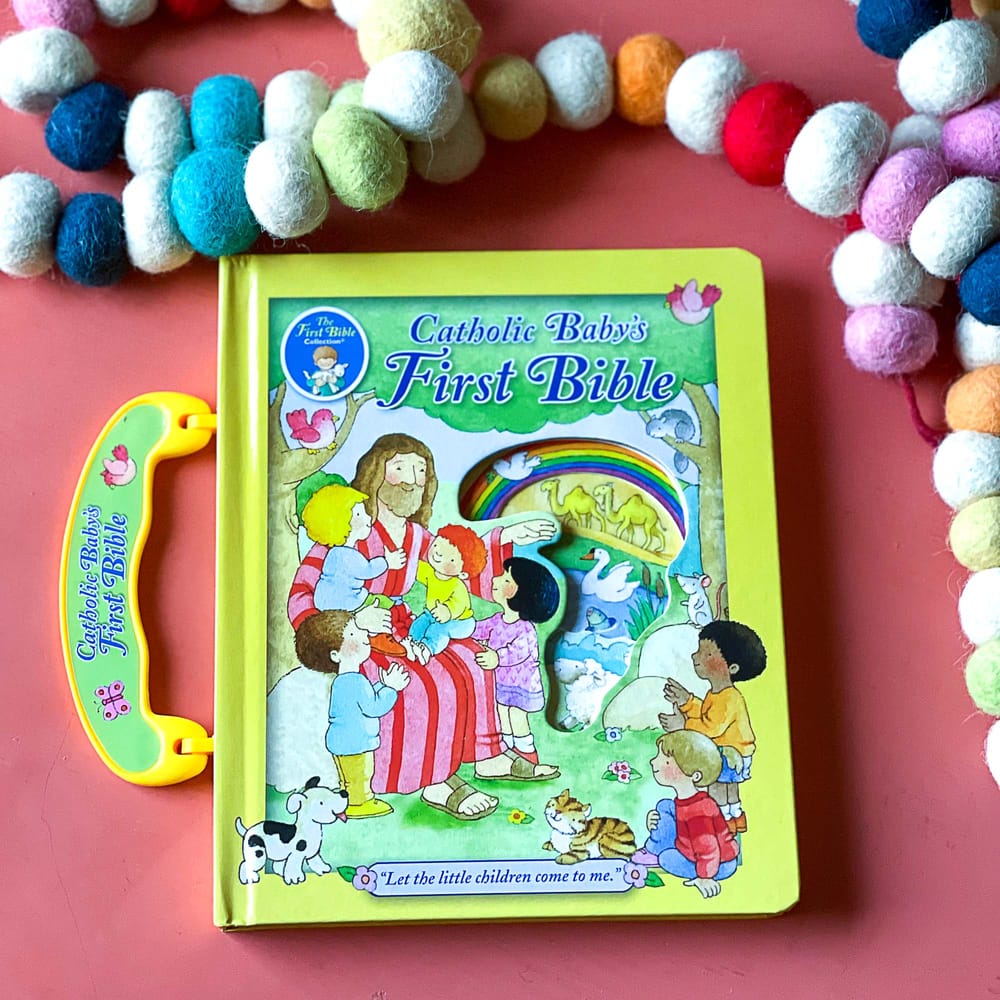 *********
Now, who can guess what I got for this little one's baptism today?
Here are your hints!
1. It's on this list.
2. His patron saint is St. Gabriel the Archangel
3. He's 4 months old
What do you think?