Yesterday we did
baptism gifts for babies
, now what about baptism gifts for adults?
For Godparents
We've given gifts to two sets of godparents so far with our two children. These have ranged from the silly to the very sentimental. I'm including all of those here to capture the flavor of your chosen godparents!
Silly
I think these t-shirts are funny and good for those early years godparents.
We got the godfather t-shirt for John's godfather. It was funny and appropriate to the person who would appreciate the joke.
Personalized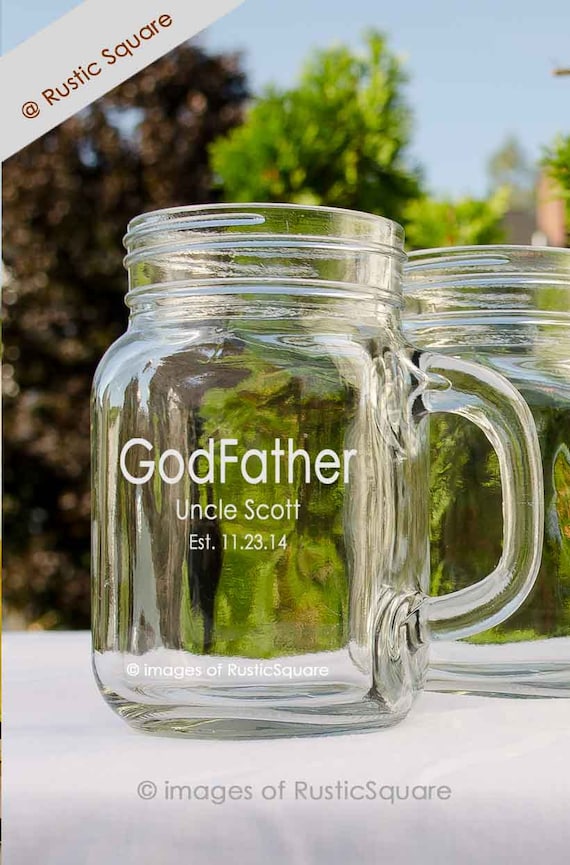 I really like giving personalized mementos that can also be useful. The etched mason jar is probably one of my favorite ones.
Sentimental
If you can't tell, I'm a big fan of etsy. I really like these keychains which are religion infused, but practical enough for everyday use.
I'm not including it here, because it was an unusual situation to have a grandmother as a godmother, but we gave my mom a grandmother Christmas tree ornament as her godmother gift.
**********
The correct answer to yesterday's "what did I get the baby for his baptism" questions was....
The mass book!
While it was not this exact mass book, mine did not have the baby teether additions, I really like the idea of adding them. Someone else needs to have a baby get baptised so I can get this one!