This is the final installment in my unintentional series on Baptism gifts! Catch the previous installments here:
I have never had the honor of sponsoring an adult through RCIA, but these are the gifts I have thought of for such an event!

If an adult is getting baptised, they are almost certainly getting the other two sacraments of initiation as well. Therefore, many of these are also gifts I would consider giving for a First Communion or Confirmation as well.
Holy water font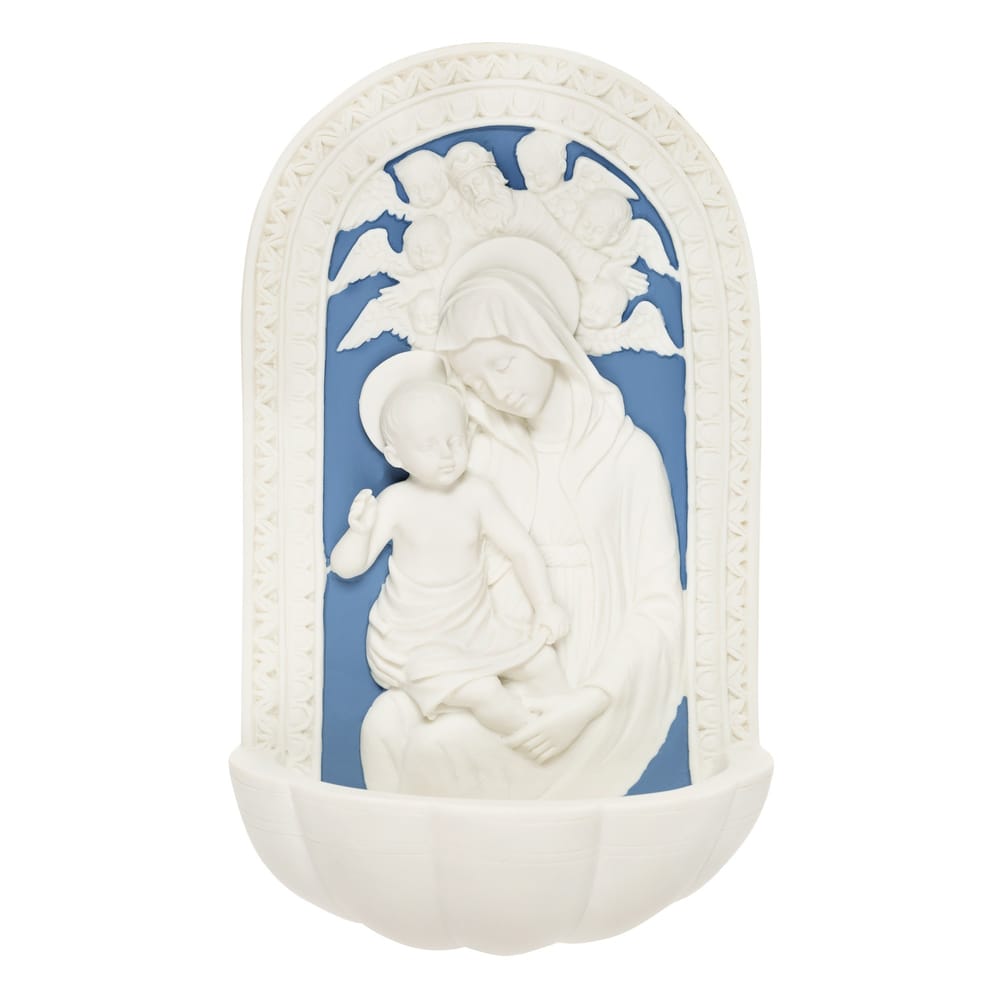 I love all of the little home reminders of our faith! This is identical to the font I have at our front door, but I also like the idea of having them in bedrooms so everyone can bless themselves before going to sleep and waking up.

If you really want to bring this gift home, remember to bring a little holy water bottle to fill from the same font as their baptism. How cool would it be to have some of the actual holy water used in your baptism?!


Rosary with their patron saint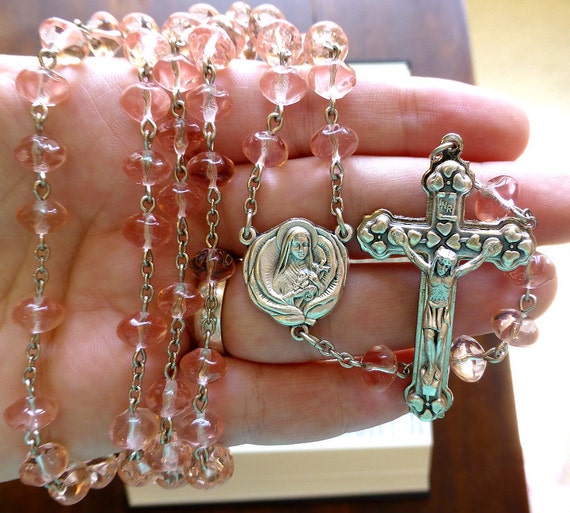 St. Therese rosary from etsy shop MorningStarGoods
There is a very wide selection of handmade rosaries available on etsy. I really like the idea of getting one that is modeled with their patron saint in mind. Some, like this St. Therese rosary, even contain special relics. This one holds a little dirt from around St. Therese's coffin taken in 1910 (a third class relic.)
Remember to get the rosary blessed before giving it. I like the idea of having the priest who baptised them - or another special priest from the conversion process- do the blessing.
Letter Book
This one takes some advance planning, but I really like having people who were important to the baptismal candidate write letters about their memories of his/her journey in the conversion process, and their hopes for their future as a full member of the Church.
Suggestions for letter writers: RCIA leaders, sponsor, parents, godparents, RCIA classmates, siblings, and anyone else who was close to the person during their conversion.
This could easily become a scrapbook of their RCIA experience.
It could be as complicated as your little crafty heart desires!
*******
I hope someone finds these ideas helpful! Let me know if I missed your favorite!